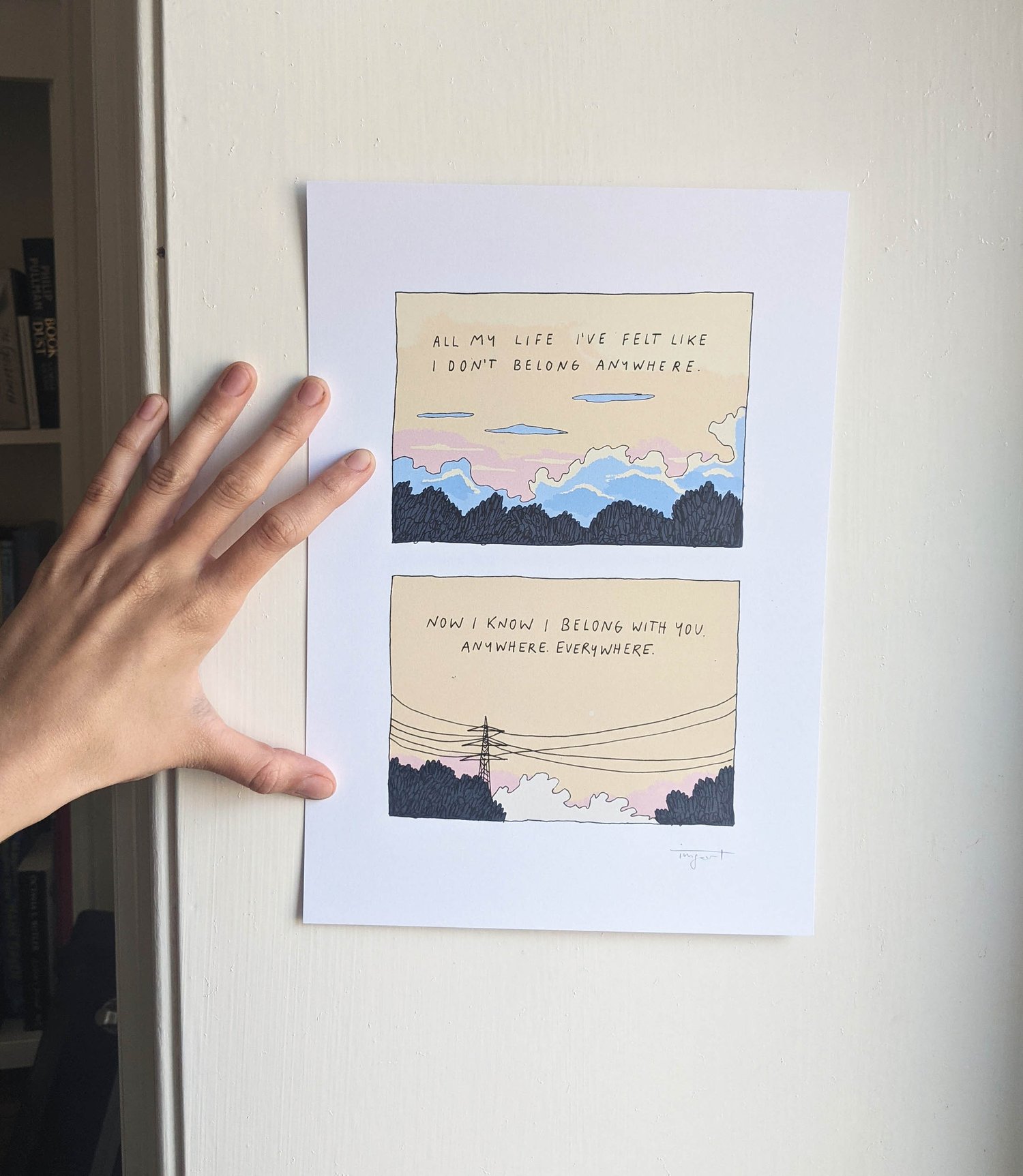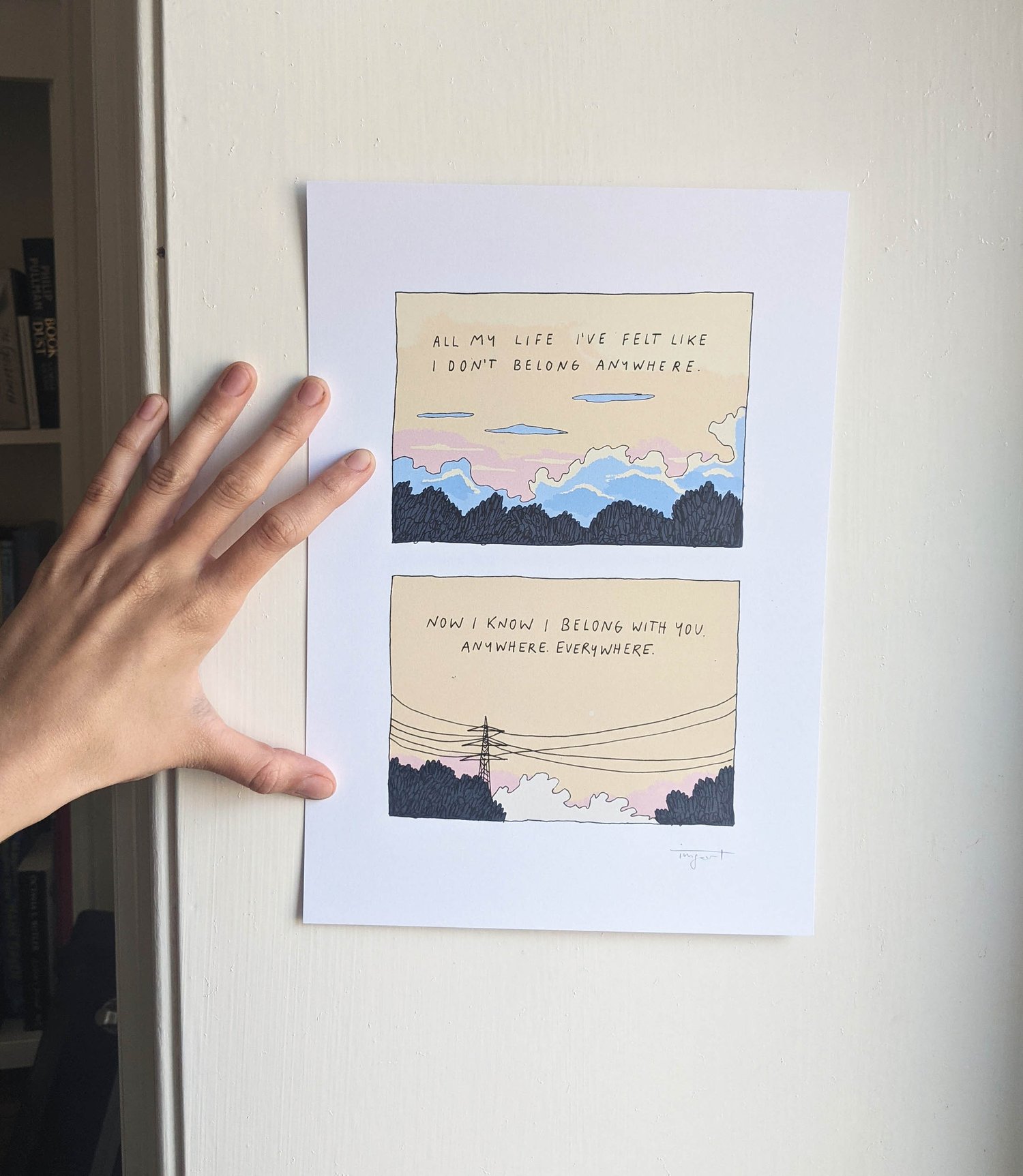 Anywhere - A4
£12.75 / On Sale
Skyline + clouds + feelings. Classic.
A4 digital press print on 300gsm bright white uncoated paper.
My name is signed in pencil at the bottom. So you don't forget me.
Print is sent out nestled inside a biodegradable sleeve with sturdy greyboard backing, in a recycled cardboard envelope.
Now 15% off!
Shipping:
Calculates at checkout - you can choose between standard and tracked shipping.
I would suggest selecting tracking as no updates about your order can be provided otherwise.